Little Stars
All Saints Little Stars - Baby and Toddler Grou

p
Little Stars aims to create a relaxed, welcoming environment where babies and toddlers have plenty of toys and resources to explore, and parents and carers can meet new people and catch up with friends.
We have created a safe and clean environment to keep you and your child/ren safe at this time. There is a suggested donation of £2 per family.
We look forward to welcoming you soon!
When: 9:15 - 10:15am or 10:45 - 11:45am (9:15-10:45am from June)
Where: All Saints Church, Denmead
Booking: link can be found at the bottom of this page - please make sure you read ALL the information before booking! Thank you!
IMPORTANT! Tickets are removed from sale 5 days before your session. A waiting list is available. Please refund your ticket/s if you are no longer able to attend, this will allow another family to join us - thank you
If you have any queries please give Lewis a ring on: 0778 0981 235 (Tuesdays, Fridays or Sundays) or email littlestars@allsaintsdenmead.org.uk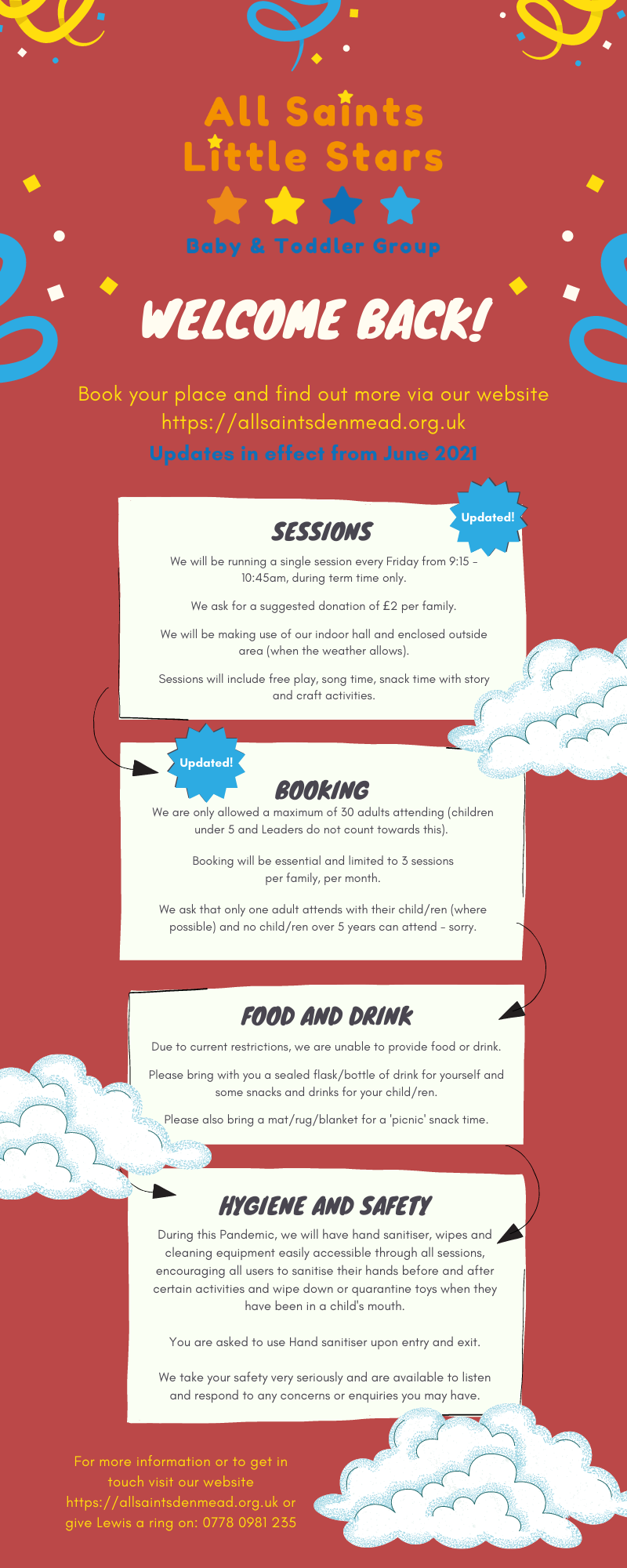 Booking link
June/July: http://bit.ly/LittleStarsDenmead-June-July
Copy of our latest risk assessments